Innovation Showcase Connects Entrepreneurs to Corporate Community 
Emily Gresham, Co-Founder, StartUP FIU; Jaret L. Davis,  Miami-Dade Beacon Council Chair; Dyan Brasington, Executive Vice President for Economic Development; Sheldon Anderson, Interim President & CEO and Jeff Feldman, Board Member; represented the partnering organizations at the showcase. 
More than 200 attendees gathered at STR Miami in the Little River District Nov.15 to engage with innovators about products being developed locally. The Miami-Dade Beacon Council partnered with StartUP FIU to connect entrepreneurs and innovators and their new products and technologies to the local corporate community. 
The event sponsored by Carlton Fields was the first event showcasing the Council's Connect & Grow Initiative which facilitates relationships between established companies and innovative entrepreneurs to help grow local businesses.
"We are creating a mutually beneficial synergy that will power existing businesses to new heights by employing innovations being fostered by forward-looking entrepreneurs," said Miami-Dade Beacon Council Chair Jaret L. Davis, Greenberg Traurig Miami Co-Managing Shareholder.
Five Florida International University speakers shared their innovations and encouraged business leaders to work with them to help commercialize their concepts:
Tour for Chilean Journalists Highlights Miami's Business Assets
Miami-Dade Beacon Council recently partnered with City National Bank to provide a familiarization tour for Chilean Journalists so that they understand the market and opportunities. Ten journalists from some of Chile's most important media outlets toured PortMiami and the PAMM, attended an international advisory council meeting and a roundtable discussion with Miami-Dade business leaders. 
BCI made the largest single investment in the U.S. by a Chilean company when it purchased City National Bank for almost $1 billion about one year ago. This purchase was one of the largest M&A deals of the year. BCI has had a presence in Miami for nearly 15 years, with its Miami branch. It also recently opened BCI Securities in Miami. This is all part of BCI's internationalization strategy. 
The tour was an effort to help the Chilean business media learn more about South Florida, BCI and City National Bank. 
The media outlets involved include El Mercurio, La Cuarta, Bloomberg Chile, La Hora. 
Participants included: 
BCI's CEO Eugenio Von Chrismar
City National Bank's CEO Jorge Gonzalez

Eddie Dominguez and Maria Suarez both with City National Bank; 

Xavier Gonzalez, CEO, eMerge Americas; 
Donna Abood, Principal and Managing Director, Avison Young and Past Chair of Miami-Dade Beacon Council; 
Sheldon Anderson, Interim President & CEO, Miami-Dade Beacon Council; 
Jaret Davis, Greenberg Traurig Miami Co-Managing Shareholder, and Chair of Miami-Dade Beacon Council; 
Michael Fay, Managing Director, Avison Young; 
Dan Mackler, Shareholder, Gunster and Secretary of Miami-Dade Beacon Council; 
Chair of the International Advisory Committee Olga Ramudo, Express Travel;  
Chair Elect Roberto Muñoz, BBVA; 
and Miami-Dade Beacon Council Staff: Mario Sacasa and Pamela Fuertes-Berti.
Congratulations to Miami Dade College President for highest civilian honor from U.S. President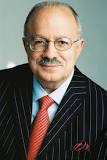 Miami Dade College President Eduardo Padrón will be awarded the Presidential Medal of Freedom by President Barack Obama at a White House ceremony on November 22. This is the nation's highest civilian honor, presented to individuals who have made especially meritorious contributions to the security or national interests of the United States, to world peace, or to cultural or other significant public or private endeavors.
During his more than four decade career, President Padrón has been one of the most effective national voices for access and inclusion. He has created a culture of success at Miami Dade College (MDC) while elevating it to a position of international prominence. He has worked tirelessly to ensure all students have access to high quality, affordable education, producing impressive results in student access, retention and overall achievement. Today the College enrolls and graduates more minority students than any other institution in the United States. He has championed innovative teaching and learning strategies making MDC a national model of excellence while preparing students for the 21st century global knowledge economy.
Yearly Job Growth Increase Continues in Miami-Dade County
Miami-Dade added 1.4 percent job growth (15,300) from October 2015 to October 2016 with increases in a variety of sectors, according to statistics released Friday. 
"The Miami-Dade Economy continues to demonstrate significant resiliency in employment creation, despite strong 'head-winds' from sluggish growth in the global economy and recessionary conditions in top trade partners," said Tony Villamil, Chair of the Miami-Dade Beacon Council Economic Roundtable. 
The numbers analyzed
Miami-Dade County created 15,300 new nonagricultural payroll jobs (not seasonally adjusted), from October 2015 to October 2016 which was a 1.4 percent increase. Miami-Dade County continues to show year over year gains. Improvements in the non-farm payroll jobs can be found in a variety of sectors. Between September 2016 and October 2016, Miami-Dade County increased nonagricultural payroll jobs by 6,900 or a 0.6 percent increase.
The not seasonally adjusted unemployment rate for Miami- Dade County was 5.4 in October 2016, which was a 0.6 percentage point decrease from October 2015 at 6.0 percent. From October 2016 was 0.2 percentage decrease from September, which was at 5.6 percent.
In October 2016, the seasonally adjusted unemployment rate for Miami-Dade County (taking seasonal fluctuations in the labor force into consideration) was 5.3 percent, which is 0.1 percentage points higher than September 2016 at 5.2 percent, and a 0.8 percentage point decrease from October 2015 at 6.0 percent.
HCP/Aboard Publishing, One of the Nation's Premier Custom Publishers, Relaunches as HCP Media
HCP/Aboard Publishing, a subsidiary of McClatchy with clients throughout the United States, Latin America, Mexico and the Caribbean, announced it has changed the name of the company and is re-launching under the brand HCP Media. The move comes as the company diversifies its capabilities to provide a wider array of products and services to its international client base. Miami-Dade Beacon Council's Advantage Miami (formerly known as the Miami Business Profile & Location Guide) is published by HCP Media. 
First-Ever Regional "Public Transit Day" Friday, Dec. 9
This December ditch your car (for a day)! Two social-entrepreneurs – of Urban Impact Lab and Radical Partners – are teaming up to strengthen our region's public transit system by embarking upon a regional "Public Transit Day". They are urging public officials, community leaders, and residents in Miami-Dade, Broward, and Palm beach counties to take the pledge to use public transportation for the day. Public Transit Day is being co-hosted by local organizations and businesses committed to improving South Florida's public transit system. 
Publication Date:
Monday, November 21, 2016
Publication Date Long:
Nov. 21-27, 2016 NEWSLETTER
Left Side:
Did you know? 
Miami ranked 5th among 19 major cities in tech growth in the last 4 years. Miami was behind Phoenix, Portland, Chicago and Kansas City with a 19.3% increase in tech density.
*results of the 2016 Global Occupier Survey
Miami-Dade Beacon Council in the News
Watch International Advisory Committee Chair Olga M. Ramudo, president & CEO of Express Travel, being interviewed by CNN Chile at the Miami-Dade Beacon Council about Miami as a top business destination and its relationship with Chile.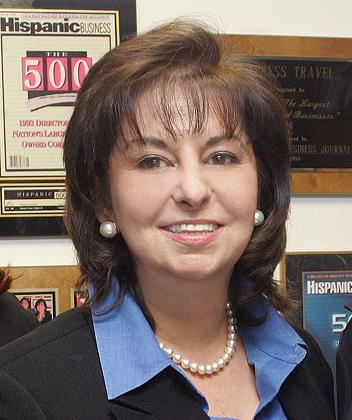 El intercambio comercial entre Chile y Miami
CNN Chile
Miami Dade College Wolfson conducts fashion entrepreneurship symposium
Miami's Community Newspapers
¿Por qué votar por JC Bermúdez? Lea aquí sus logros como Alcalde del Doral (Why cast your vote for JC Bermudez for Doral mayor)
 AMA South Florida celebrates new brand identity at relaunch event
Ocean Bank Celebrates Pinecrest Branch Opening With Ribbon Cutting And Preview Party
Distintos tipos de visa y sus requisitos (Different types of visas and their requirements)
Economic Development in the News
Miami-Dade small businesses are confidant about 2017, according to a recent Miami Herald article.
About 71 percent of Miami small business owners plan to grow their business over the next five years (16 percentage points higher than their peers nationwide).
Nearly half of the small business owners surveyed plan to hire new employees in 2017.
Results from the Fall 2016 Bank of America Small Business Owner Report. Business owners were surveyed between Aug. 7 and Oct. 4.
Büro Group (a South Florida co-working company) chooses South Miami for 5th location
Fashion and art collide in Narciso Rodriguez exhibition
Headlining the Patricia & Phillip Frost Art Museum's Art Basel Season for 2016, Narciso Rodriguez: An Exercise in Minimalism is the first-ever museum solo exhibition by Cuban-American fashion designer Narciso Rodriguez. The exhibition, on view through Jan. 8, features more than 35 couture designs presented alongside works of art in the museum's Grand Galleries. Visitors will experience the history-making fashions next to works by major artists, including Carmen Herrera, Donald Judd, Jennifer Steinkamp, Lygia Clark, Mira Schendel, Antonio Llorens and Elena Asins. 
INVESTOR NEWS: 
Join the Miami office of BDO USA for our complimentary Year-End Accounting and Tax Update! 
Thursday, Dec. 1
Take advantage of this opportunity to ask meaningful questions of our subject matter leaders and join in discussions specific to your business and operational challenges. 
Save the Date!
Wings of Change 2017 – Miami
 
An Aviation Conference Discussing Today's Challenges and Tomorrow's Opportunities 
 
Organized by IATA & Miami-Dade Beacon Council
May 2 & 3, 2017
Location: Ritz Carlton, Coconut Grove
Bottom Side:
As Miami-Dade County's official economic development partnership, The Beacon Council is charged with bringing new, job-generating investments to the community, while assisting existing businesses in their efforts to expand. By doing this, The Beacon Council facilitates the creation of quality jobs for each and every resident of Miami-Dade County. The Beacon Council is an accredited economic development organization. 
Will you join us? Call Member-Investors at

(305) 579-1326
(305) 579-1326
Source: Old Beacon Site
https://www.beaconcouncil.com/wp-content/uploads/2016/11/183c839a-e6cf-46de-a506-2033e49f3975.jpg
600
800
wpengine
https://www.beaconcouncil.com/wp-content/uploads/2020/06/MDBC_rgb_color_hz.png
wpengine
2016-11-29 16:01:10
2016-11-29 16:01:10
Miami-Dade Beacon Council Partners with StartUP FIU to Help Grow Local Businesses